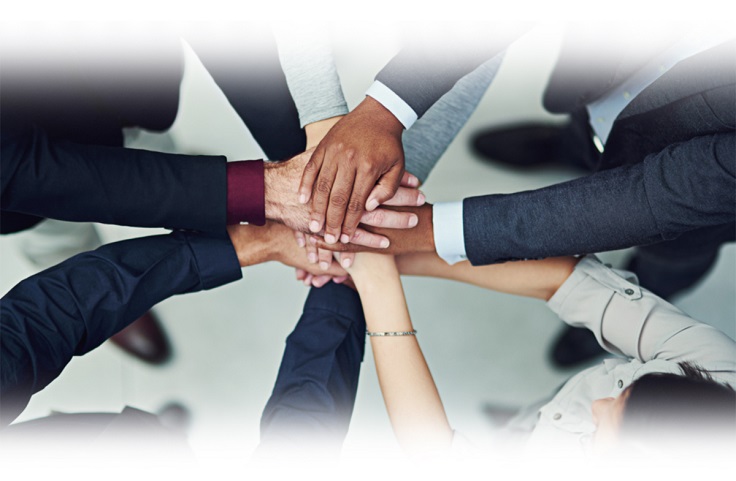 Community Partners
As nonprofit, 501(c)(3) tax-exempt organization, Operation ABLE of Michigan is governed by a Board of Directors that is composed of business and community leaders who are committed to our mission.
Chair
Lena Barkley, CVS Health
Vice-Chair
Cathy Goheen, Blue Cross Blue Shield of Michigan
Secretary
Marilyn F. Graham, Midtown Detroit, Inc.
Treasurer
G. Eric Winston, Ameriprise Financial
Board Members
Arnold Budin, Allied Health Management Associates
Ex-Officio
Josh Swaninger, Spectrum Human Services & Affiliated Companies
Mary McDougall, Executive Director
Honorary Directors
Richard A. Calmes
Dorothy E. Deremo, R.N.
Raymond A. Ketchledge
Richard T. Lindgren
Troy Lindsey
Shirley R. Stancato

Honor Roll of Partners
Operation ABLE of Michigan is grateful to the many foundations, corporations, public agencies, organizations and individuals that make important contributions to support of our mission of linking experience, learning and jobs and providing resources to our clients.
AARP Michigan
The AARP Foundation
Access
Adult Well-Being Services
Alliance for Children and Families
Ameriprise Foundation
Avalon Bakery
The Cathedral Church of St. Paul
Central Michigan University
Citizen's Bank
Comerica Bank
Covenant Community Care
CVS Health
Detroit Area Agency on Aging
Detroit Medical Centers
Detroit Employment Solutions Corporation
Detroit Marriott
Detroit Vegan Soul
Detroiters Working for Environmental Justice
Development Centers
Diversified Credit Union
Elder Law of Michigan
Focus Hope
Goodwill Industries of Greater Detroit
The Guidance Center
Happy Helpers
Henry Ford Health System
LaFeria Detroit

Local Initiatives Support Corporation
The Luella Hannan Foundation
Macomb/St. Clair Workforce Development Corporation
Mayor's Office of Workforce Development (City of Detroit)
MGM Grand Detroit Casino
Michigan Department of Corrections
The Michigan Women's Foundation
Michigan Rehabilitation Services
Ms. Ruth's Catering
Oakland County Workforce Development
PNC Bank
The Resource Network
S.E.E.D.
Ser Metro Detroit
Southwest Solutions
Spectrum Human Services, Inc.
Spectrum Juvenile Justice
Townhouse
Townsend Hotel
University of Detroit Mercy
United Way for Southeast Michigan
Vista
Volunteers of America
Wayne Metro
Wayne State University Law School
Wayne State University
WDIV Local 4
Numerous dedicated individual donors and volunteers

© 2019 Spectrum Human Services, Inc. & Affiliated companies. All Rights Reserved.